Choice Gems Co is excited to announce that we will be at the Tucson Gem & Mineral show from February 1 – 13th, 2019! We will be showcasing at:
Booth D1, 22nd Street Showcase tent.
Tucson, Arizona.
Unites States of America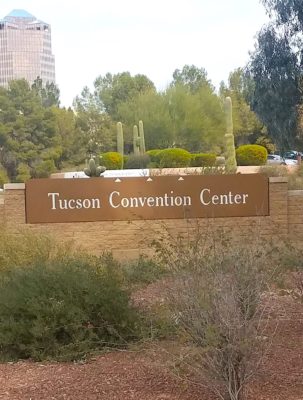 Expect to see the following gems in our booth:
Cut stones
•Sapphires: This would make up the bulk of our inventory. From blue, teal, pink, padparadscha, green sapphires: The sapphires are cut in mostly rounds, ovals and cushions. We would also have a sizeable number of rose cuts. Almost all the sapphires are unheated, and we would work with you (jewelers and dealers) to ensure that you purchase at a reasonable wholesale price for decent retail margins. We are also open to selling to retail clients who are looking to make custom jewelry pieces at reasonable retail prices.
•Tourmalines: We would have custom cut rubellites, pinks, green, mint, blue green, bicolor etc.
•Garnets: Mostly orange and red spessartite garnets.
•Aquamarines: There would be cut aquamarine available.
Rough Stones
Even though our business is centered on cut stones—especially sapphires—realistically, based on the bulk of stones we buy, we cannot cut all, and so we sell high-end rough gemstones to cutters occasionally (not rejected roughs!). We would have the following rough available.
•Aquamarines: There would be assorted aquamarine facet rough: light blue, medium and santa maria-like blue aquamarines.
•Tourmalines: A mix of colors from Congo and Nigeria.
•Amethyst: There would be some juicy amethysts in the blue-purple color. We think this will sell out fast. The color is very unique and clarity is excellent!
If you want to beat the buying competition, (things sell out fast!) Please email us at info@gemsfacets.com and let us know what you are looking buy. We will work with you to ensure you get exactly what you want.
Also, if you are planning to stop buy, please email us at info@gemsfacets.com. We want to make sure that your visit is worthwhile and that you go home with material you are satisfied with.