The Tucson Gem and Mineral show is the ultimate place where thousands of dealers, cutters, collectors, investors, hobbyists, carvers, jewelers, and gem enthusiasts gather to either buy, sell, learn or simply tour the show and view diamonds and colored gemstones from around the world. If you haven't been to this show, it would seem that it is just a single show with one venue, however, the show comprises of many (about 25+) shows in different locations. The City Council of Tucson reports that over 50,000 people visit the show every year, making it unarguably, the largest gem show in the world in both number of attendees and volume of transactions made. Tucson, Arizona is also known for its warm climate around this time of the year, and many people that are tired of the winter chill, use the opportunity to get some warmth and sunshine!
This article is a narrative of my experience representing Choice Gems Co at the show, and is by no means an exhaustive insight of the entire show. I primarily went to the show to meet friends of Choice Gems, buy gems and get a feel of trends in the colored stone market for the year. Also, this narrative is not in anyway a scientific assessment, nevertheless, it provides useful insights from discussions I had with multiple dealers in at least 4 major shows, including the GJX and the AGTA show. For those that do not know, the GJX, otherwise known as the Gems and Jewelry Exchange show, is one of the largest gem shows at Tucson with mostly dealers from all over the world exhibiting cut colored gemstones, diamonds, and rough stones. On the other hand, the AGTA (American Gem Trade Association) is the crème de la crème of the colored gem shows, where some of the most exclusive high-end gemstones and jewelry are exhibited by AGTA member companies.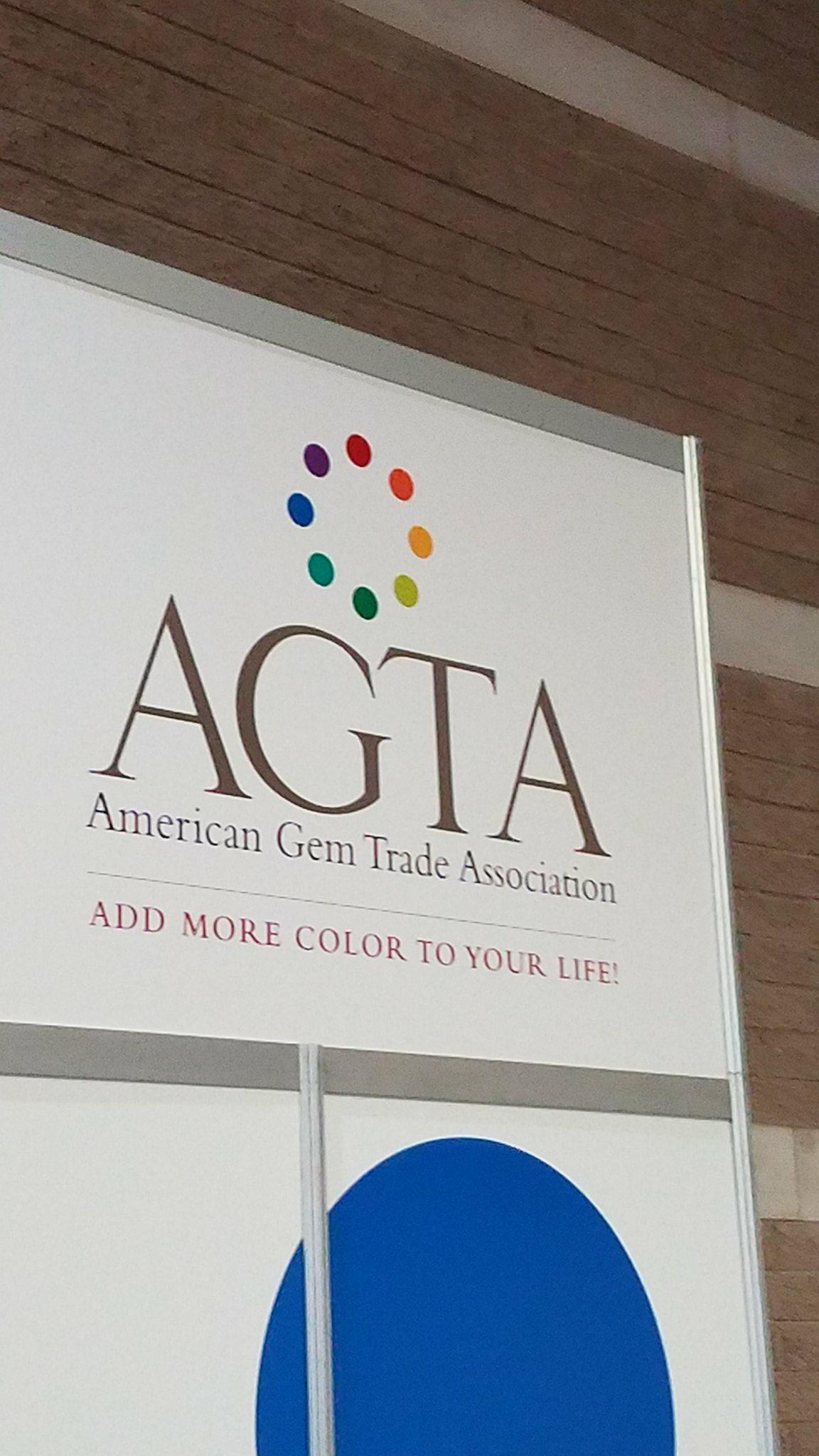 Rough (uncut) Stones
If you came to buy cab (low) grade rough stones and/or exclusive and unique specimens, then you would have a gem party with this show, because it was in abundance in multiple shows. However, facet grade rough was scarce to find. For the ones that were exhibited, the prices were very high, and many dealers required people to buy parcels rather than select what they wanted. Here are my feelers for some facet grade rough. I will focus on tourmalines, aquamarines, garnets and sapphires.
1. Tourmaline: There was not much tourmaline roughs that were exhibited, however, three sources that made a splash at the show were tourmalines from Congo, Nigeria (Keffi) and Afghanistan. Many of these deals were done behind closed doors, so it would appear that in the generality of the show there was not much tourmalines. However, this was not the case in the back end of things. For example, I had a Guinean dealer show me a parcel of close to 3 kilos of facet grade select tourmalines from Congo – high grade clean and big crystals easily worth several hundreds of thousands of dollars. There was mint, blue-green, rubellite, pink and bicolor tourmalines in this massive parcel. The Keffi stones from Nigeria were mainly pink and bicolor, and was available in back door deals with some dealers. The prices seem to have gone down a bit as opposed to what it was last year. With the Chinese slowing down on tourmalines, it looks like the prices of the regular colored tourmalines will either remain the same or experience more decline.
2. Aquamarine: Again, there was abundance of cab grade rough. There were parcels of the regular light blue aquamarine in abundance for reasonable prices. However, if you were looking for top medium to deep blues you would be mostly disappointed. There was one parcel I saw at the GJX show from Mozambique with an abundance of double blues, and medium blues, but priced way too expensive in my opinion! The dealers wanted to sell as a parcel. There was an abundance of Brazilian aquamarine, but mostly included material, and very little of top facet grade rough. The Vietnamese double blue aquamarine were mostly with the specimen people. Facet grade aqua from Vietnam generally wasn't available on display. Prices of aquamarine are generally up especially when you see the finer material.
3. Sapphires: The gem shows are usually not a good place to buy facet grade or even cab grade sapphire rough. They are almost non-existent even with back door deals! The only rough sapphires I found were from Umba, Kenya. The Umba sapphires are usually exhibited, and you can be lucky to get some decent pieces at reasonable prices. Most of what you see are the small size stones. There was a bit of Montana sapphire melees that would appeal mostly to jewelers who have the connections to cut them in Asia for accents. There was no Nigerian rough material I saw. Sri Lankan material are almost non-existent because exports out of Sri Lanka only occurs as a cut stone according to Sri Lankan gem export laws.
4. Garnets: Garnets made a splash in this show. Mainly the Mehenge peach/pink garnets from Tanzania, the color change garnets, and the purple garnets from Mozambique. There was a decent amount of rough to buy. The prices for Mehenge garnets are generally still up, and the cut stone still holds so much value. There were also mint garnets from Kenya and Tanzania. The most expensive garnets were the mint garnets. I did not see any tsavorite garnets in the rough.
5. Spinels, emeralds, rubies: Not much available, except in the cut. If there were any rough available then it floated around for back door deals and not exhibited. For example I saw a hand full of select Mehenge pink and red spinel rough reserved for a dealer's client. Also, a good friend had over 5 kilos of select Australian sapphires ranging anywhere from 5 carats to up to 40 carats. There were also few Ethiopian dealers with the recently discovered Ethiopian emeralds and sapphires mostly floating around.
Cut Stones
1. Tourmaline: There were lots of cut tourmalines ranging from pink, rubellite, green, Paraiba etc. There was significant production of Nigerian Keffi pink and bicolor tourmalines, Afghan blue-green and Congo stones. These made a splash. In general, besides the nice vivid green, or Paraiba electric blue or blue-green colored tourmaline which held their value, other colors have generally decreased in price. Yellow and orange tourmaline are still scarce. From discussions with dealers, the decline in prices is partly because of the Chinese lower demand and increased production in places like Nigeria and Congo.
2. Aquamarine: Brazil and Mozambique aquamarine made a splash at the show. There were quite a number of high-end colored pieces at the show from these regions. Aquamarine seems to be going strong in the market. It is not easy to find strong colored tones that are clean, so it seems the prices and demand for good aquamarine will continue to soar in the coming years!
3. Sapphires: Sri Lankan material made the biggest splash. Of note, from most of the world's major sapphire dealers I spoke to, Padpradscha and pinks sold like crazy, and people were still looking for it. This is partly due to its rarity and Princess Eugenie's recent engagement with a 4+cts Padparadscha sapphire ring. Blues and blue-greens also held steady in sales. Many millennials were looking for blue-green sapphires and there was not much on display. Those available were mainly from Montana, Nigeria and Mozambique. A new comer to the Market was Ethiopian and Rwandan sapphires. In general, sapphires are still on the rise in price and in popularity as the choice for ethically sourced engagement stones.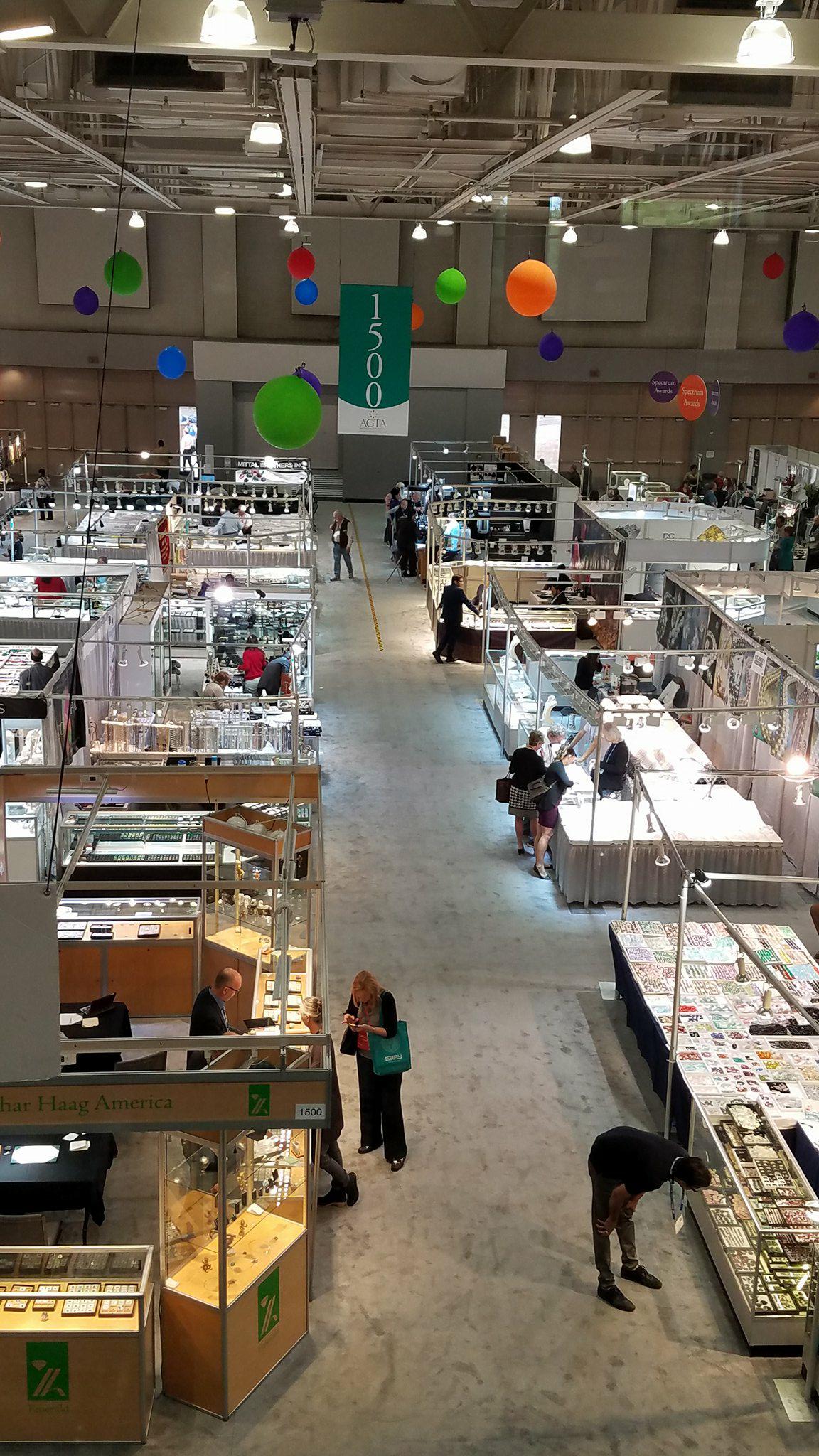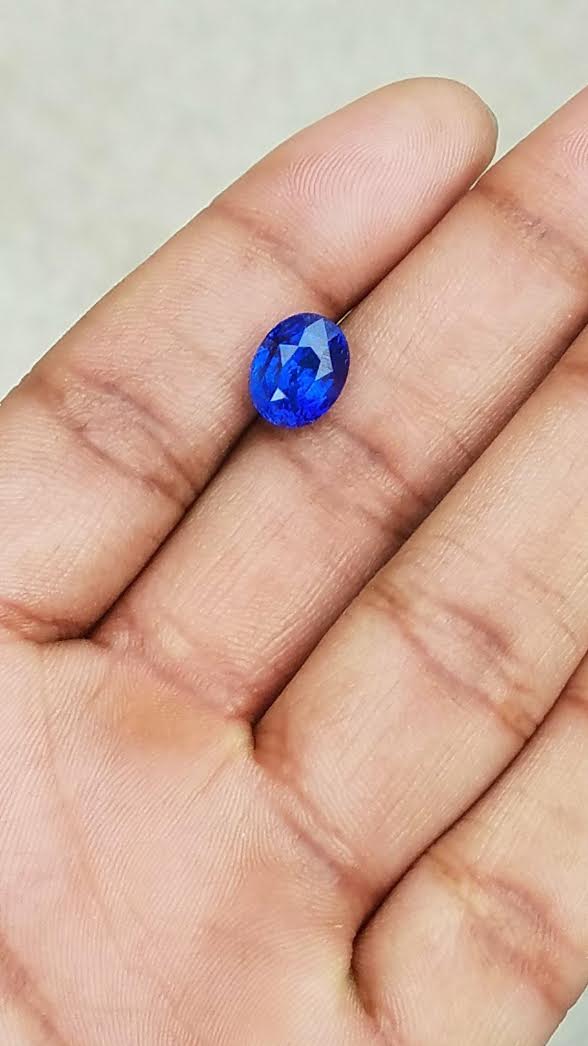 4. Emeralds: Emeralds were everywhere! You would think it is no longer a rare gemstone considering the quantity that made it to the show. This big emerald splash at the show is attributed to the discovery of emerald deposits in Ethiopia last year, new productions in Brazil in addition to the traditional Zambian and Colombian material. The emeralds from the new deposits are certainly giving the revered Colombian Muzo and Chivor emeralds a run for their money. In general, because of the relative abundance of emeralds, prices have gone down a bit, and so this this might be a good time to buy as an investment!
5. Mehenge, color change rhodolite, mint and Tsavorite garnets: I guess this list in this order were the winners! It sold like crazy according to most dealers I spoke to. I am not sure what has driven the popularity and the price of Mehenge pink and peach garnets, perharps, it is because of its brilliance and vivid colors, plus it is a relatively affordable gem compared to other high-end colored stones in those colors.
6. Mandarin and "Fanta" colored spessartites: Not much of these were available, except from dealers that managed to hold on to old stock, and those that are essentially controlling the small pockets of mines where they come from in Oyo, Nigeria and Loliondo, Tanzania. Prices are also up!
There are obviously many stones that are left out in this article, but at least this gives you a fair idea of how the show and the market played out while I was there.
Overall, it was a great show! Lots of things to see, lots of transactions, and great for the local economy in Tucson!
By Kins N.